The Global Goals Monitor enables Dutch companies to clearly formulate what they are already doing in terms of corporate social responsibility and translates this into the 17 Sustainable Development Goals (SDGs). The result is an acknowledgement for Mondial Movers' effort.
Mondial Movers is a Dutch moving company with 19 branches throughout the Netherlands.
"Together we've grown into a removal organization where social entrepreneurship is embedded in all our branches. Our social contribution has been rewarded with the 'Social Enterprise' quality label which we obtained last year. We are very proud of this. This certificate illustrates that we are dedicated to carry out the Sustainable Development Goals as set by the United Nations", says Marcel de Waal, director of Mondial Movers. "This achievement also made us realize that our branches have actually been embracing the SDGs for a long time. But we didn't call them 'Sustainable Development Goals' yet; we 'just' paid attention to topics like social return on investment, climate action and job opportunities for people who are unemployed.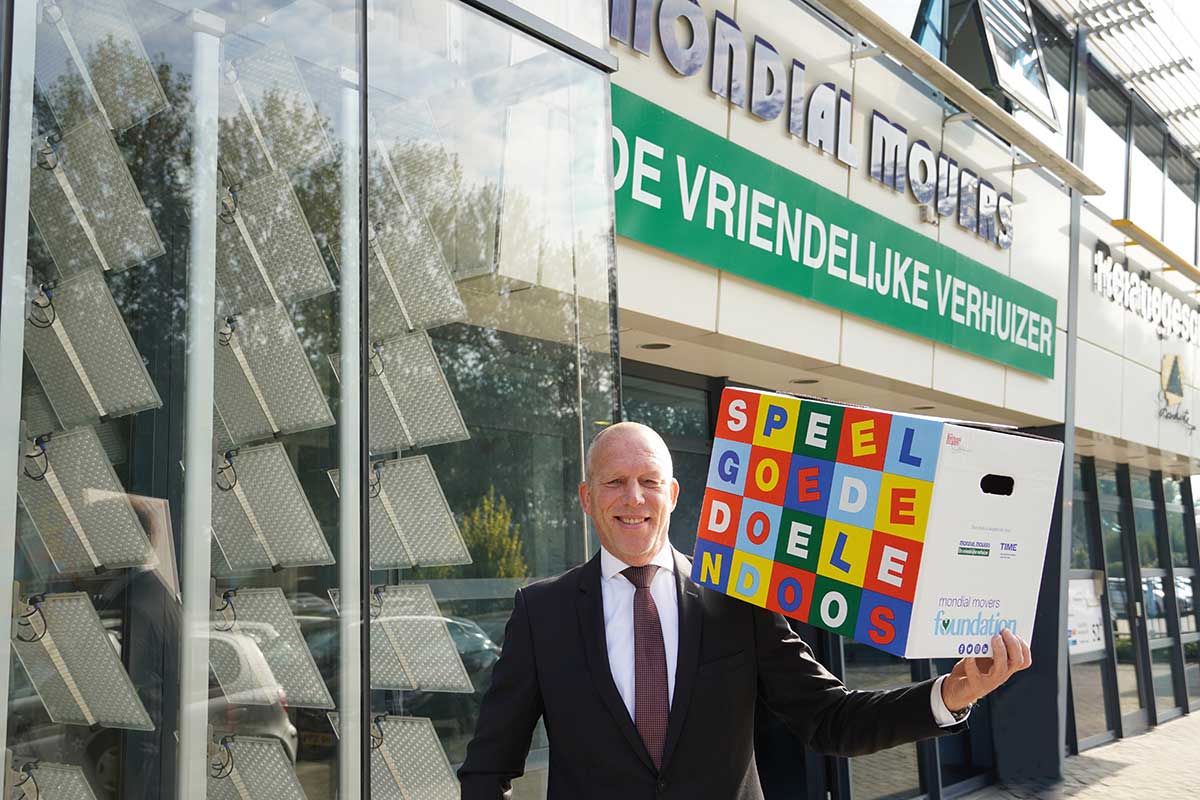 Mondial Movers founded its own Foundation last year, which focuses on reducing poverty and loneliness. "Making a structural contribution to society," says De Waal. "We collect toys for children growing up in poverty, organize activities at nursing homes plus we also support people who are forced to move but do not have the opportunity to arrange this."
Mondial Movers social entrepreneurship also contains efforts when it comes to a circular economy. "Continuously looking for innovative and alternate options (reuse, refurbish and repurpose) if our customers don't need all the furniture at the new location.
For example, we are now involved in the Zero Waste project of the Eindhoven University of Technology, which has set itself the goal of zero percent waste by 2030.
As far as Mondial Movers are concerned, realizing the Global Goals is a joint responsibility and we are committed to that aim. "For that reason, we carefully choose our own suppliers when it comes to moving materials and company clothing", De Waal says. "This is our contribution to a better world, for our children and grandchildren."
Mondial Movers contributes to the following Sustainable Development Goals:
No poverty
Good health and well-being
Sustainable work practices and economic growth
Reduce inequalities
Positively impact our environment and climate