Niemi Services Ltd is currently running about 35,000 removals and about 60,000 other service projects a year. In addition to corporate, private and international removals, we also specialize in a wide range of other logistics services, e.g. with events management, delivery and assembly logistics, and expertise expo services. With 7 locations across Finland, nearly 1,300 trained service professionals and 140 vehicles Niemi is Finland's leading moving and logistics services provider. We offer Finland's cleanest moving and logistics services. 100% of our fleet runs on renewable fuel: biogas and renewable diesel. Also, the aim of our extensive recycling system is to minimize the environmental impact of the recycled materials and therefore 0% of the materials recycled through us end up in a landfill.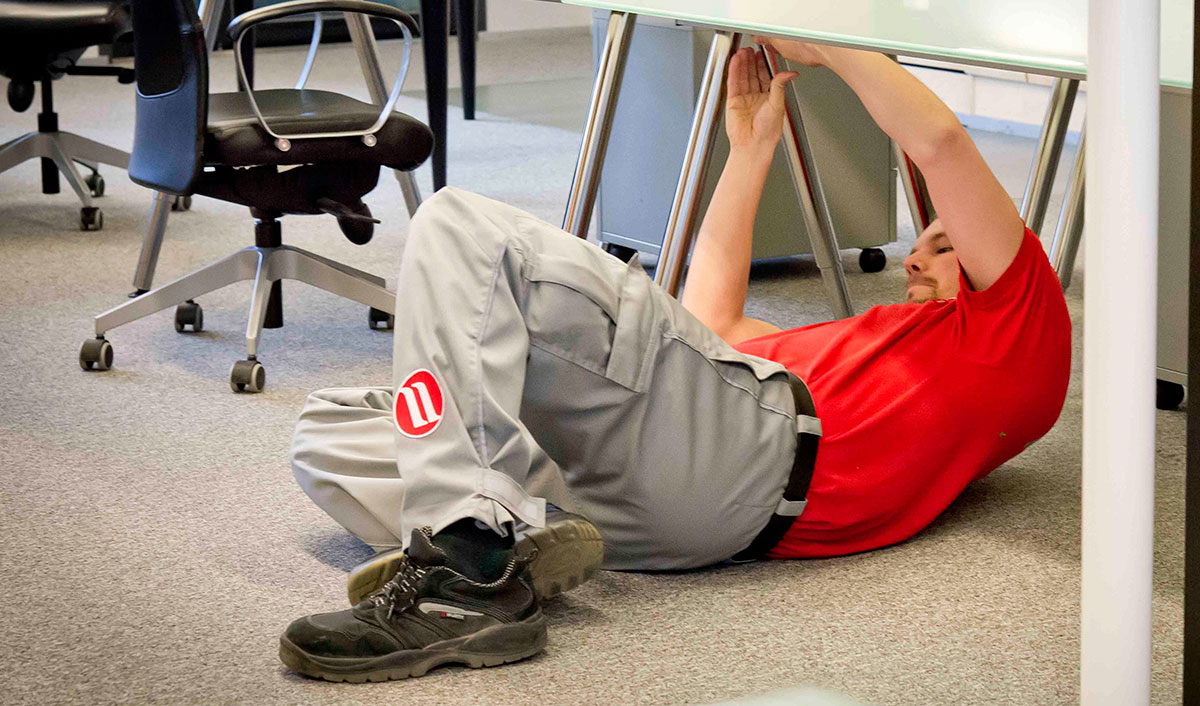 Danske Bank Group provides comprehensive banking services to private, business and institutional customers all around Northern Europe. Danske Bank in Finland is a part of the Danske Bank Group.
Niemi moved a total of 1,200 Danske Bank employees with workstations to a new headquarters on Pasila Televisiokatu. The removals took place mainly on weekends between Fridays 4 pm and 6 am on Mondays to avoid disruption to Danske Bank employees.
In addition, Niemi moved to the new premises of the Danske Bank archive. The migration was carried out by a crew specialized in Niemi's archival transfers.
After the move, Niemi further cleared Danske Bank's old Lassila headquarters in its entirety. Old furniture and other materials were recycled according to the Niemi recycling system: the material was primarily recycled and secondarily used as energy, thus creating no waste to the environment.
– Everything went very well.
The move to our headquarters had an extremely tight schedule, but Niemi's team was able to hold it nicely.
Erkko Murto, Head of Corporate Real Estate Finland at Danske Bank, explains.
– Niemi's professional management team played a big role in the success of the move.
Erkko Murto is pleased that Danske Bank has chosen Niemi as its partner:
– Niemi's references spoke for themselves, but on the other hand, the overall economic price of a large entity helped us in our selection. I am certainly willing to recommend Niemi
VR Group is a company operating in the field of railway travel and logistics. VR Group is owned entirely by the Finnish state. VR Group employs 6,300 professionals, with annual net sales of approximately one billion euros.  The purpose of operations is to transport people and freight using customer-oriented solutions that are smooth, safe and environmentally friendly.
VR Group relocated its headquarters located at Helsinki Central Station to Länsi-Pasila in summer 2018. VR's old office space was over 100 years old.
Niemi moved total 750 employees from old headquarters to Länsi-Pasila. After the move old furniture and other non usable material were recycled.  Some of the old furniture and art were moved to Museums.
Fraktio is a finnish web service and mobile app provider.
CEO and co-founder of Fraktio Jesse Peurala tells about the move:
We decided to choose Niemi (without even asking others)
1) because of previous positive experience
2) We know Niemi as a reputable player who keeps its promise
3) I think the price was right
The move was a success.
From how the service was sold to us; the offer was also good and clear. And I didn't need to scream after that.
Very good service!
The move itself also went perfectly. The quality was good and the customer experience was excellent in every way. All the work was done to the last one and made sure the goods were in the right places and everything was in order. Finally, the garbage was finally cleaned. I didn't have anything bad to say!
Having built and cultivated a lot of corporate culture myself, I cannot escape the idea that Niemi is an extremely well run and built company. It was visible in all of you and in all things you did. Wau!"