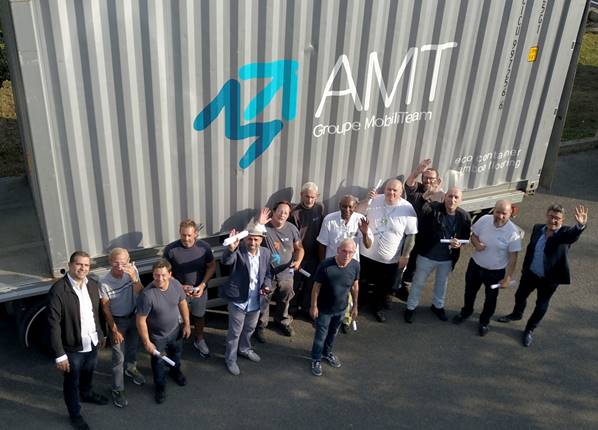 Medal of Honor for Work Ceremony September 13, 2021 – Gouvieux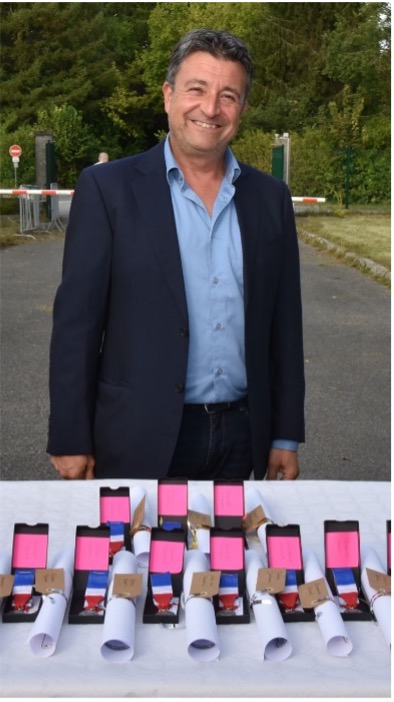 On September 13, 2021, the managers of AMT Transfert hosted the Medal of Honor for Work ceremony surrounded by company employees.
Founded in 1993, AMT is today one of the leaders in office move in France. Philippe CHICHE, founder of the company, underlined "what is in the spotlight today is, above all, the involvement of everyone on a daily basis and the work done by all the teams to satisfy our customers."
He added, "We would never, with Fabrice and Julien, have thought of being here on this site of more than 13,500 sqm. The start-up in 1993 was chaotic, in cramped premises to say the least… 30 m2! But the important thing was for us to go hunting for a new project, accompanied by our teams, and to thrive ".
The leaders of AMT Transfert underlined the vision of a family and heritage business whose objective is to invest in the skills of each person in order to grow the human capital of the company.
Among the 120 employees in the company, 15 of them were in the spotlight, including 3 with a special mention because of more than 30 years of service with the company.
The managers thanked the teams who, every day, invest in developing the transfer and storage activity.
Among the guests was also Laurence LECHAPTOIS, General Delegate of the Chambre Syndicale du Déménagement.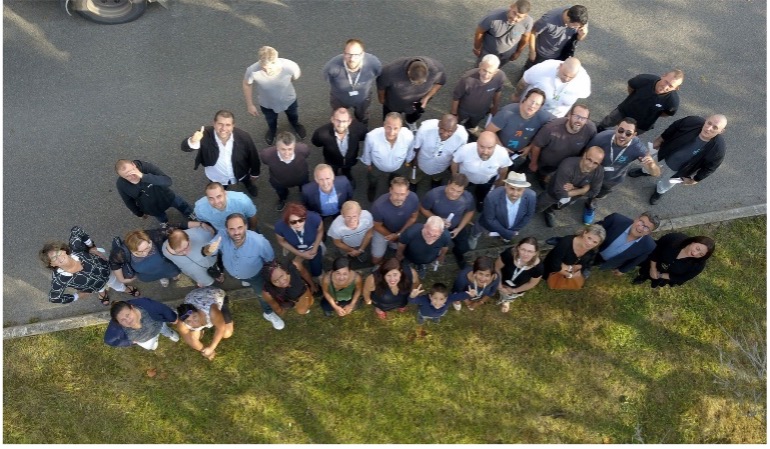 The ceremony ended with a cocktail reception, in the green spaces of the AMT Transfert storage platform comprising 13,500 sqm for a storage capacity of 40,000 cubic meter.